| | |
| --- | --- |
| | |
---
Food and Health Carnival Dec. 30
Posted: 30 Dec 2010 11:17 AM PST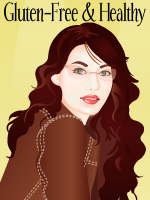 I hope all of you had a very Merry Christmas and I hope you have a Happy New Year.

Do you have a Favorite Recipe, a Great Tip, a Great Resource or a Giveaway? Do you have a Giveaway Linky or Recipe Carnival on your blog? Or maybe you would just like to share your Food or Health Blog/Website.



Add your link to my Food and Health Carnival.
Posted: 30 Dec 2010 11:04 AM PST
I like to alternate these vegetables in my steamer pot
or you can use an electric food steamer
. Steam for 20 minutes or until tender.
Quarter cut these vegetables.
2 Potatoes, yams or sweet potatoes
1 Acorn squash, spaghetti squash or butternut squash
1 Green pepper or red pepper
1 Cup Broccoli or cauliflower
1/2 Green Cabbage or red cabbage
Top off with some leafy greens, like collard, mustard greens or spinach.
You can also add 3 or 4 eggs to the bottom of the pot for poached eggs.
Place your choice of vegetables on a plate and add a little bit of butter and Bragg Liquid Aminos
(or salt and pepper) for taste. And if you want add some shredded cheese. You can then serve with your choice of meat.
This is my very favorite way to eat vegetables, it tastes so good and it is very healthy.